PORTAL – A BRIDGE TO THE UNITED PLANET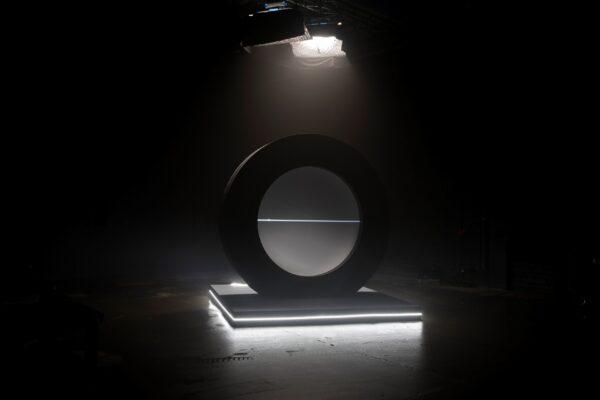 In recent days, Lublin residents could noticed a mysterious installation resembling a virtual circle-shaped door. The concrete construction being built on Lithuanian Square is a part of an international initiative.
PORTAL, as its name suggests, will be a visual bridge between different cities and cultures. Two screens placed in Vilnius and Lublin in one time will enable residents to feel as a part of the huge world and establish contact in real time.
The aim of the project is to create and encourage a public movement, stimulate social interactions, and most important, to evoke a sense of unity through a multimedia connection of distant places.
The project was created in cooperation with the Benediktas Gylys Foundation and the City of Vilnius with the City of Lublin and the Crossroads Center for Intercultural Creative Initiatives.