Welcome to the Crossroads Gallery!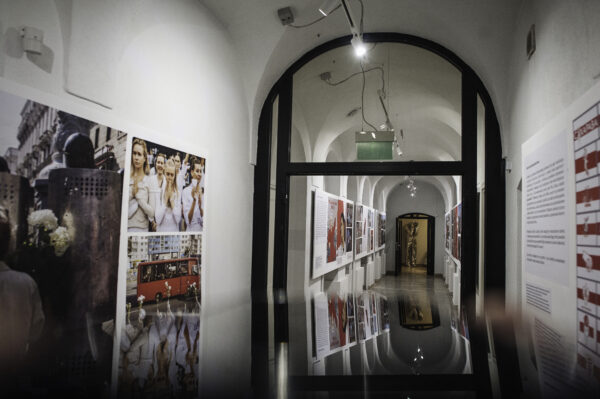 We are creating a new exhibition space, which will function in the building of the Centre for Intercultural Creative Initiatives CROSSROADS and in virtual reality.
We will look at the phenomena connected with cultural, social and political changes in the world. We are inspired by the symbolic meeting "at the crossroads", a place where paths, roads and tracts intersect, which we relate to contemporary cultural changes and aspects of social functioning. We are guided by the need to define identity and seek freedom.
The definition of the "crossroads" formulated in this way is the basis for thinking about culture in the category of dialogue, permeation and examination of mutual relations and even confrontation, which we observe in many contemporary activities. We are part of this trend by documenting the events taking place before our very eyes, by examining their cultural resonance and promoting citizenship.
Unlike our Open City Festival, which presents art in urban space, here we will present the city with its social and cultural challenges in a closed gallery, which is a passage through the building. However, at the same time, we would like to open it to the borderless reality of the Internet.
We will focus on the processes of cultural, social and political transformation, a kind of "being at a crossroads". We are interested in art, which is a form of civic activity, i.e., social art.
Everyone is welcome! Please, visit our gallery online!